Intensive General English (CRICOS Course Code: 0100568)
Our Intensive General English course is designed for non-native English speakers who want to improve their English skills.
We deliver classes that focus on listening, reading, writing, speaking, grammar and vocabulary, while also adding a unique cultural element to maximise your learning experience in Australia.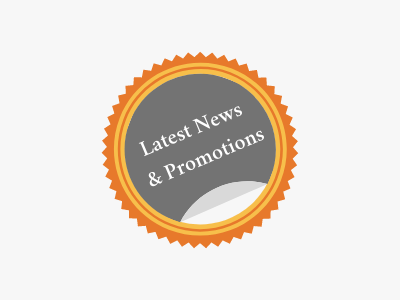 New in October 2019!
We have added a brand new course to our offering: Certificate in Advanced English (CAE) Exam Preparation Course (CRICOS Course Code: 03758G)
Click here to find out how it will bridge your studies from Upper Intermediate to Advanced level of English.
Email us today to find out the latest enrolment specials admin2@thelanguageacademy.com.au.
Description
Class structure: 25 hours total per week
– 4 hours of face-to-face learning per day [mandatory]
– 1-hour of self-study time per day [optional]
Classes run Monday to Friday
Intensive General English classes can have a maximum of 8 students (10 in high season)
You will be provided with the learning material relevant to your level
Levels
Beginner (A0/A1): 12 weeks
Elementary (A1): 12 weeks
Pre-Intermediate (A2): 12 weeks
Intermediate (B1): 12 weeks
Upper-Intermediate (B2): 12 weeks
Advanced (C1): 12 weeks
Mode of study
On-campus at our English school on the Gold Coast
Address: Suite 14/ Level 1 Mermaid Plaza, 2378 Gold Coast Highway, Mermaid Beach 4218
Fees
Course tuition fee: AUD $280 per week
Enrolment fee: AUD $200 (non-refundable)
All prices are in Australian Dollars
Please click here to view our Fee Schedule for more details
Why choose this course?
This course can help you achieve your English language proficiency goals
You can gain an understanding of how to use the English language in everyday communication
You can be better prepared for your future academic studies or career advancement
Course Details

Course Length:
1 to 72 weeks (depending on visa)

Starting Date:
There is no specific start date for any of the above levels. You can start your Intensive General English Course on any Monday of any week (except for public and school holidays). Enrolment must be received minimum 6 weeks prior to start date

Entry Requirements:
The course entry requirement is completion of The Language Academy's placement test. No minimum level of English language proficiency required. Minimum age requirement is 15 years and over

Class Structure:
25 hours per week

CEFR Levels:
A0 - C1
Apply Now
Why study at The Language Academy?
Interactive classroom culture: You will have plenty of opportunities to put theory into practice with both teachers and students to develop your language proficiency and fluency.
Weekly progress tests: Stay on track with our weekly progress tests and teacher feedback, and level-up when your abilities improve.
Recognised standards: The Language Academy is aligned with the CEFR, Cambridge Exams System, National Code of Practice for Providers of Education and Training to Overseas Students 2018 (National Code 2018) and the ELICOS Standards 2018.
Apply Now
Want to discover more about studying in Australia?
Fill out the form to download a free Student Handbook PDF. It is a comprehensive guide which outlines how to have an enjoyable and rewarding learning experience with us at The Language Academy.
If you have any questions, please contact us.
(Please note, only the Morning Timetable is available for Enrolment)
Show Timetable
Period 1
8:30am – 10:30am
1A: A Global language
Vocabulary: Language ability
Reading: Where's English going?
Grammar: Tenses revision
1B: Open learning
Vocabulary: Education
Speaking & Listening: Online vs. Campus universities
Listening: Alternative school education Montessori School Education
Listening: Contractions
Speaking: A role-play
1C: Getting results
Speaking: Talking about exams
Reading: Testing and creativity
Listening: TED Talk 'Do schools kill creativity?'
Vocabulary: Verb patterns
Listening: Exam anecdotes; Sentence stress and rhythm
1D: Evening classes
Speaking: Evening classes
Listening: Casual conversation: evening classes
Vocabulary: Keeping a conversation going
Speaking: Plan a conversation
Reading & writing: Planning and drafting an article
Progress Test 1 Listening: Nature or nurture?
Research project: Experiments
Period 2
10:45am – 12:45pm
Speaking: English Learner profile
Speaking: My classmates
Speaking: What have we got in common?
Listening: TED Talk, 'How language shapes the way we think'
Grammar & speaking: Auxiliary dominoes
Speaking: School days
Grammar: Use of gerunds and infinitives
Speaking: Something circles (verb patterns)
Reading: The secrets of language
Pronunciation: 15 words ending in -se (s/z sounds)
Vocabulary: Academic subjects/professions
Extension: Spelling (the final -e)
Guest speaker presentation:
– Presentation
– Q & A session
– Student presentations
Self-Study Time
(optional)
Self-Study Time
(optional)
Self-Study Time
(optional)
Self-Study Time
(optional)
Self-Study Time
(optional)