Academic IELTS Exam Preparation Course (CRICOS Course Code: 0100569)
The Academic IELTS Exam Preparation Course will help you achieve the best possible results in the IELTS Academic test
Are you planning on taking the International English Language Testing System (IELTS) test? Set yourself up for success and develop the required skills, receive useful tips, and familiarise yourself with the IELTS format by completing weekly mock tests paired with weekly feedback from your teacher.
Description
Class structure: 25 hours total per week
– 5 hours of face-to-face learning per day [mandatory]
– 1-hour of self-study time per day [optional]
Classes run Monday to Thursday (Friday research and tutorial)
Weekly mock tests to provide you with exam practice as early as possible
Weekly writing tasks to encourage writing practice and the use of the language and strategies you have learnt
Personalised feedback from teachers to identify your strengths and weaknesses, and how to improve
Plenty of communicative activities to strengthen your speaking skills
Receive useful tips on how to increase your personal speed, where to look for "traps", how to deal with lengthy texts and step-by-step writing of an opinion essay.
Mode of Study
On-campus at our English school on the Gold Coast
Level 2 – The Oasis Shopping Centre Broadbeach, Queensland 4218
Exam Dates for 2023 (to be confirmed)
Please contact us for current exam dates suitable for your preparation requirements.
Please note:
The IELTS exam will not be taken at The Language Academy campus. The IELTS exam will be taken at one of the official IELTS Exam Centres
Our Administrative Staff will organise your exam booking once you have started your course
Exam dates may change or be withdrawn without notice
IELTS test format
Please click here if you would like to find out more information about the IELTS test format, such as timing, number of questions, task types and marks.
Scroll down to find out how we will help you develop skills and strategies for key testing areas.
Fees
Important: Please note that the exam fees are not included in The Language Academy course tuition fee. Your exam fee is a separate payment made directly to the venue at which you will undertake your IELTS exam.
Course tuition fee: AUD $350 per week
Enrolment fee: AUD $250 (non-refundable) Note: only applicable to students who are not already enrolled
Material $15 per week
All prices are in Australian Dollars
Please click here to view our Fee Schedule for more details
Course Details

Course Length:
1 to 12 weeks (depending on your visa). Public holidays and school closure periods are excluded, and it is recommended that you undertake at least 10 weeks preparation before sitting the test

Course Intake dates for 2023
You can start your IELTS course on any Monday of the year except public holidays or Christmas closure

Entry Requirements:
The course entry requirement is completion of The Language Academy's placement test. You will need an Intermediate (B1) level, or higher. Minimum 15 years old. Valid student visa, working holiday visa or tourist visa

Class Structure:
25 hours per week

CEFR Levels
B2 to C1
Apply Now
Skills and Strategies for reading
Develop your confidence and skills when reading academic texts, such as journals and newspaper articles
Receive tips and learn strategies for dealing with individual questions in the exam
Improve your reading speed with plenty of practice.
Skills and Strategies for writing
Learn how to build up your skills from sentence level to paragraph writing
Learn how to link your ideas and boost your academic vocabulary
Gradual training in interpreting information from tables, graphs and charts
Step-by-step practice in describing maps and processes
Learn how to structure your arguments and justify your opinion
Receive timely feedback from your teachers on weekly writing tasks.
Skills and Strategies for speaking and listening
Receive plenty of practice on topics you are likely to encounter in the speaking test
Listen to different varieties of English, including Irish, American, Australian and British English
Learn strategies on how to deal with individual questions to achieve the best possible score in the listening test.
Why choose the Academic IELTS Preparation Course?
This course will prepare you for the IELTS test and will help you achieve the best possible results. This course is also suitable for advanced students who would like to take their English to the next level at an English school on the Gold Coast.
If you wish to study in Australia or in another English-speaking country, you will be asked to sit an Academic IELTS (International English Language Testing System) test. This test places students on a scale from one to nine according to their language ability in all four micro-skills (listening, speaking, reading, writing).
Most universities in Australia require an IELTS score of 6.0 or more, but it's important for you to check the specific entry requirements for your intended course of study. The IELTS test is globally recognised by not only educational institutions, but also by governments and employers, so a good score is invaluable for your CV.
Tests are held regularly at the TAFE Queensland IELTS Test Centre once or twice a month. The Language Academy will help you apply for the test and will give you any information required about the test.
APPLY NOW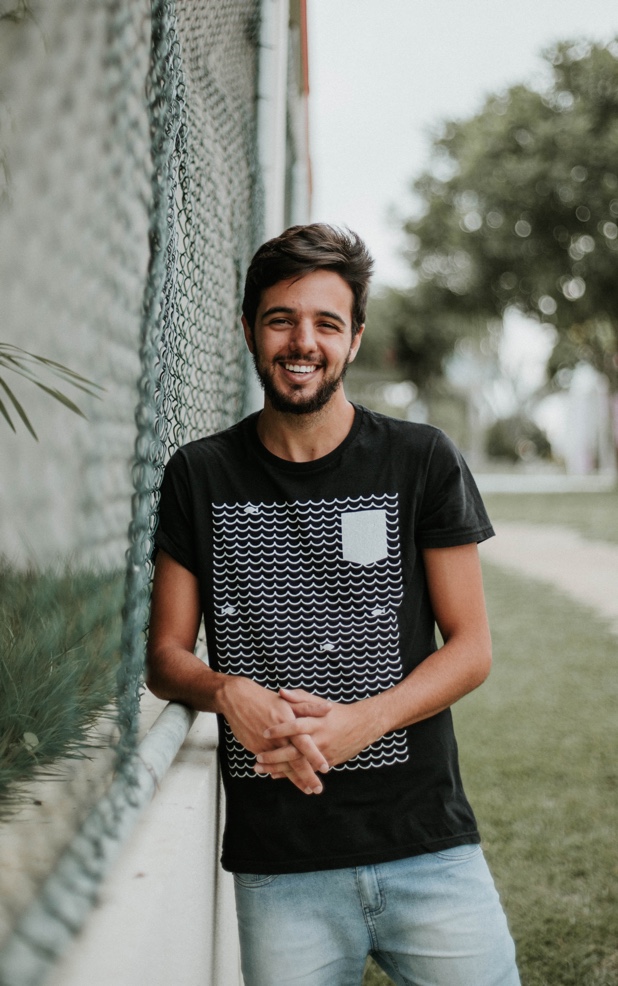 (Please note, only the Morning Timetable is available for Enrolment)
Show Timetable
Period 1
8:30am – 10:30am
Speaking: Activity – Do a quiz on living standards in different countries and justify answers
Speaking: Standards of living, useful language expressing opinion
Grammar and speaking: Numerical and other comparative expressions
Writing: Write two paragraphs comparing Shanghai and Los Angeles
Vocabulary: Location and direction; vocabulary for IELTS
Writing: Paragraphing
Listening: Case study – Sao Paolo (Exam Focus: note completion)
Vocabulary and pronunciation: Vocabulary used to talk about migration; stressing words and syllables
Listening: Migration (Exam Focus: identifying how something has changed; labelling a diagram; completing a table)
Student presentations: Global happiness report
Listening: TED Talk- Urbanisation and the future of cities
Period 2
11:00am – 1:00pm
Writing: Bar charts and pie charts (Exam Focus: Interpreting and comparing data)
Vocabulary: Town and country
Listening: Wasting energy (Exam Focus: labelling a diagram; table completion; short-answer questions)
Listening: Hear a talk comparing the performance of older and younger athletes
Grammar: Comparing adjectives, adverbs, quantities
Academic Writing Task 1 Practice: Use comparatives to describe a chart
Academic Reading: Read a passage about the history of migration (Exam Focus:  skimming and scanning)
Error hit list: How to avoid common IELTS errors
Writing: Comparative graphs (Exam Focus: Writing Task #1 – writing about a graph or table without a trend; key language for making comparisons; linking devices, ranking information)
Self-Study Time
(optional)
Self-Study Time
(optional)
Self-Study Time
(optional)
Self-Study Time
(optional)
Self-Study Time
(optional)
Show Timetable
Self-Study Time
(optional)
Self-Study Time
(optional)
Self-Study Time
(optional)
Self-Study Time
(optional)
Self-Study Time
(optional)
1A: A Global language
Vocabulary: Language ability
Reading: Where's English going?
Grammar: Tenses revision
1B: Open learning
Vocabulary: Education
Speaking & Listening: Online vs. Campus universities
Listening: Alternative school education Montessori School Education
Listening: Contractions
Speaking: A role-play
1C: Getting results
Speaking: Talking about exams
Reading: Testing and creativity
Listening: TED Talk 'Do schools kill creativity?'
Vocabulary: Verb patterns
Listening: Exam anecdotes; Sentence stress and rhythm
1D: Evening classes
Speaking: Evening classes
Listening: Casual conversation: evening classes
Vocabulary: Keeping a conversation going
Speaking: Plan a conversation
Reading & writing: Planning and drafting an article
Progress Test 1 Listening: Nature or nurture?
Research project: Experiments
Speaking: English Learner profile
Speaking: My classmates
Speaking: What have we got in common?
Listening: TED Talk, 'How language shapes the way we think'
Grammar & speaking: Auxiliary dominoes
Speaking: School days
Grammar: Use of gerunds and infinitives
Speaking: Something circles (verb patterns)
Reading: The secrets of language
Pronunciation: 15 words ending in -se (s/z sounds)
Vocabulary: Academic subjects/professions
Extension: Spelling (the final -e)
Guest speaker presentation:
– Presentation
– Q & A session
– Student presentations