Intensive General English Immersion Package (CRICOS Course Code: 0100568)
Learn English and real-world skills in Australia
This course is for students who are seeking to improve their English levels, learn about the Australian culture and gain some work experience joining our Administration Internship. Please note, the Administration Internship is a volunteer (unpaid) position.
Description
Class structure: 25 hours total per week
– 4 hours of face-to-face learning per day [mandatory]
– 1-hour of self-study time per day [optional]
Classes run Monday to Friday
Intensive General English classes can have a maximum of 8 students (10 in high season)
Students will be provided with the learning material relevant their placement level
Package includes:
1 recreational activity per week
1 week of volunteer (unpaid) Administration Internship (in the afternoon, after class and study)
Return airport transfer
Homestay accommodation (3 meals per day everyday)
Levels
Pre-Intermediate (A2)
Intermediate (B1)
Upper-Intermediate (B2)
Advanced (C1)
Mode of study
On-campus at our English school on the Gold Coast
Address: Suite 14/ Level 1 Mermaid Plaza, 2378 Gold Coast Highway, Mermaid Beach 4218
Fees
Please click here to view our current Pricelist for more details
Why choose this course?
This free, unpaid internship is a fantastic way to get an insight into the Australian workforce. You will be mixing with students, teachers and members of the public while learning real-world skills and practicing your English.
Course Details

Course Length:
6 weeks (not valid for student visa) OR 12 weeks (valid for student visa)

Starting Date:
Course can start on any Monday of any week (except for public and school holidays)

Entry Requirements:
The course entry requirement is a minimum of Pre-Intermediate (A2) language proficiency. Age requirement is 18 years old.

Class Structure:
25 hours per week

CEFR Levels:
A2 - C1
Apply Now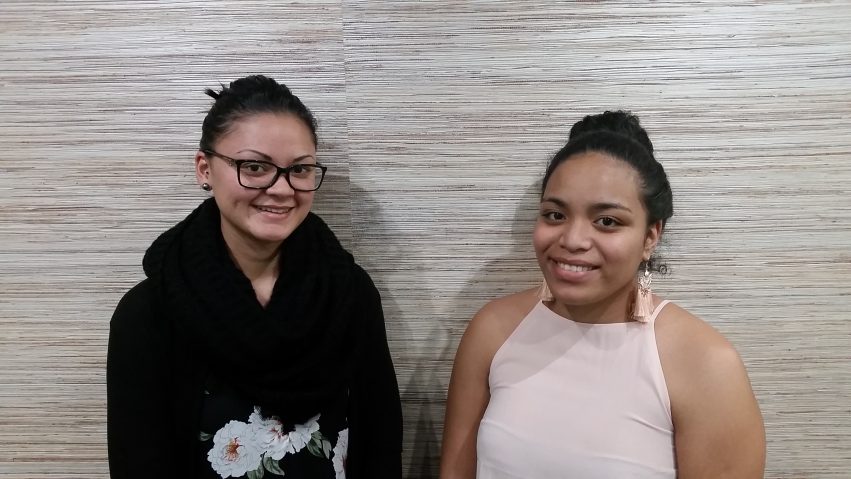 Jade and Meryll
From New Caledonia       |       Volunteer Internship
🅠 How has this English course prepared you for the future?
Ⓐ Meryll: "Maybe my first job, but I know that I like speaking English, and in professional work it's a plus to speak English. When you can speak English it's easier to find a job. Maybe I will work in an office with French and English. I have to improve my English again so I'll maybe see you later [laughing]."
Read Jade and Meryll's full story here.
Apply Now