Cambridge First Certificate in English (FCE) Exam Preparation (CRICOS Course Code: 0100811)
The FCE exam is recognised around the world and validates learners' language skills in an official manner
The FCE Exam Preparation Course is a comprehensive and rigorous program, designed for learners who wish to prove that they have skills to live and work independently in an English-speaking country or study courses taught in English. The program prepares students for the FCE exam by teaching them strategies and skills for all parts of the test in order to help them achieve the best possible results in the FCE exam.
Description
Class structure: 25 hours total per week
– 5 hours of face-to-face learning per day [mandatory]
– 1-hour of self-study time per day [optional]
Classes run Monday to Thursday (Friday research and tutorial – optional)
This course is a closed class (students are allowed to enter up to 2 weeks into the course)
This course will:
✓ Familiarise you with the structure of the exam
✓ Give you information and advice about task types and testing focus
✓ Provide regular practice tests, alone or with the teachers' guidance
✓ Give you personalised feedback from experienced teachers.
Mode of study
On-campus at our English school on the Gold Coast
Level 2 – The Oasis Shopping Centre Broadbeach, Queensland 4218
Exam Dates for 2023 (to be confirmed)
Please contact us for current exam dates suitable for your preparation requirements.
Please note:
The FCE exam will not be taken at The Language Academy campus. The FCE exam will be taken at one of the official FCE Exam Centres
Our Administrative Staff will organise your exam booking once you have started your course
Exam dates are subject to availability and to change without notice (Students/parents/agents will be notified in writing via email of any changes)
Exam bookings must be made on or before exam registration closing date – late exam registration and payments will incur a $140 late fee
Fees
Important: Please note that the exam fees are not included in The Language Academy course tuition fee. Your exam fee is a separate payment made directly to the venue at which you will undertake your FCE exam.
Course tuition fee: AUD $350 per week
Enrolment fee: AUD $250 (non-refundable)
Material $15 per week
All prices are in Australian Dollars
Please click here to view our Fee Schedule for more details
Why choose this course?
This program will prepare you for the FCE exam by teaching you strategies and skills for all parts of the test in order to help you achieve the best possible results. This course is also the logical step in your language journey between the B1 (Intermediate) and the C1 Level (Advanced) or the CAE Preparation course.
Course Details

Course Length:
10 to 12 weeks (subject to visa). Public holidays and school closure periods are excluded, and it is recommended that you undertake at least 10 weeks preparation before sitting the exam

Course Intake dates for 2023
Monday 18 September 2023 (Official exam dates to be confirmed)

Course Intake dates for 2024
Monday 25 March 2024 | Monday 01 July 2024 | Monday 23 September 2024

Entry Requirements:
You will need an Intermediate (B1) level with certificate of completion provided, OR, placement test result higher than or equivalent to B1. Minimum 15 years old. Valid student visa, working holiday visa or tourist visa

Class Structure:
25 hours per week

CEFR Levels
B1 to B2
Apply Now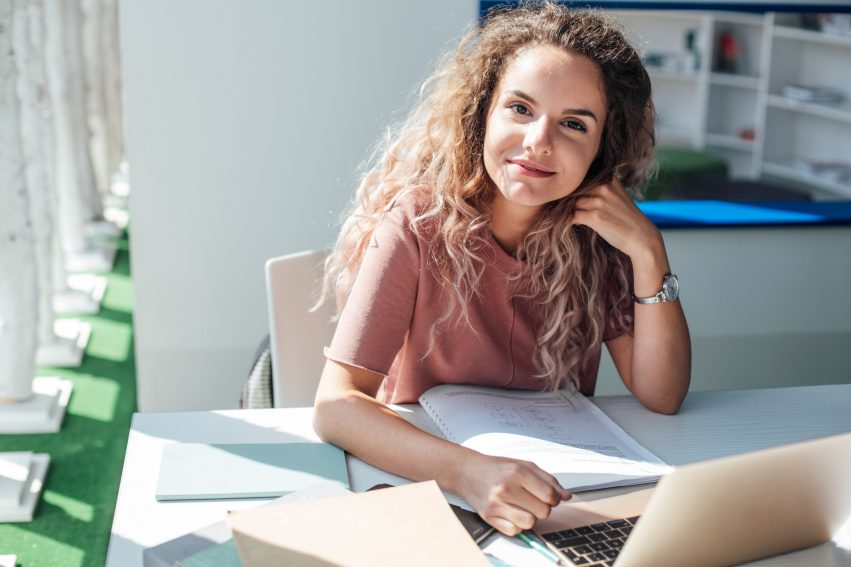 Skills and Strategies
By the end of the course you will have acquired a number of skills which are necessary for succeeding in the FCE exam, such as:
Listening to or reading a text to find the main idea or for specific information
You will be able to identify structure within a text, work out the meaning of words and infer meaning from context
You will learn how to produce different types of writing, such as letters, reports, reviews and essays
You will be able to speak fluently using a wide range of vocabulary to express your ideas
You will do weekly mock tests to ensure you will receive a s much practice as possible and as early as possible
You will receive regular feedback from your teachers on how to improve your skills
Weekly writing tasks and progress tests will be conducted to revise the grammar and vocabulary you have encountered each week
Apply now
(Please note, only the Morning Timetable is available for Enrolment)
Show Timetable
Period 1
8:30am – 10:30am
Speaking: Describe two different classrooms in Britain and talk about your early schooldays
Listening: Listen to a radio interview with two work colleagues
Vocabulary: Word formation and collocations
Grammar & vocabulary: Reporting verbs & indirect questions
Listening: Listen to different views about educational performance in Britain
Speaking: Talk about different jobs and skills that are important for each one
Reading: Read a magazine article about women who have changed careers
Vocabulary: expressions with all
Grammar: perfect tenses
Listening & Speaking: listen and talk about skills and work experiences
Vocabulary & Listening: Career moves
Writing: Writing folder 7, letters of application
Period 2
11:00am – 1:00pm
Reading: School experiences
Vocabulary: University and school
Exam practice Listening: Multiple matching
Speaking: Educational standards in schools
Use of English: Paraphrasing
Grammar: Tense changes on reported speech
Vocabulary: The world of work
Exam practice: Reading& Use of English, Part 3
Exam Practice: Reading & Use of English, part 5 (Multiple choice)
Progress Test 7
Self-Study Time
(optional)
Self-Study Time
(optional)
Self-Study Time
(optional)
Self-Study Time
(optional)
Self-Study Time
(optional)
Show Timetable
Self-Study Time
(optional)
Self-Study Time
(optional)
Self-Study Time
(optional)
Self-Study Time
(optional)
Self-Study Time
(optional)
1A: A Global language
Vocabulary: Language ability
Reading: Where's English going?
Grammar: Tenses revision
1B: Open learning
Vocabulary: Education
Speaking & Listening: Online vs. Campus universities
Listening: Alternative school education Montessori School Education
Listening: Contractions
Speaking: A role-play
1C: Getting results
Speaking: Talking about exams
Reading: Testing and creativity
Listening: TED Talk 'Do schools kill creativity?'
Vocabulary: Verb patterns
Listening: Exam anecdotes; Sentence stress and rhythm
1D: Evening classes
Speaking: Evening classes
Listening: Casual conversation: evening classes
Vocabulary: Keeping a conversation going
Speaking: Plan a conversation
Reading & writing: Planning and drafting an article
Progress Test 1 Listening: Nature or nurture?
Research project: Experiments
Speaking: English Learner profile
Speaking: My classmates
Speaking: What have we got in common?
Listening: TED Talk, 'How language shapes the way we think'
Grammar & speaking: Auxiliary dominoes
Speaking: School days
Grammar: Use of gerunds and infinitives
Speaking: Something circles (verb patterns)
Reading: The secrets of language
Pronunciation: 15 words ending in -se (s/z sounds)
Vocabulary: Academic subjects/professions
Extension: Spelling (the final -e)
Guest speaker presentation:
– Presentation
– Q & A session
– Student presentations