6 of the best study apps
12 Jul, 2018
|
by Rachel Radford
|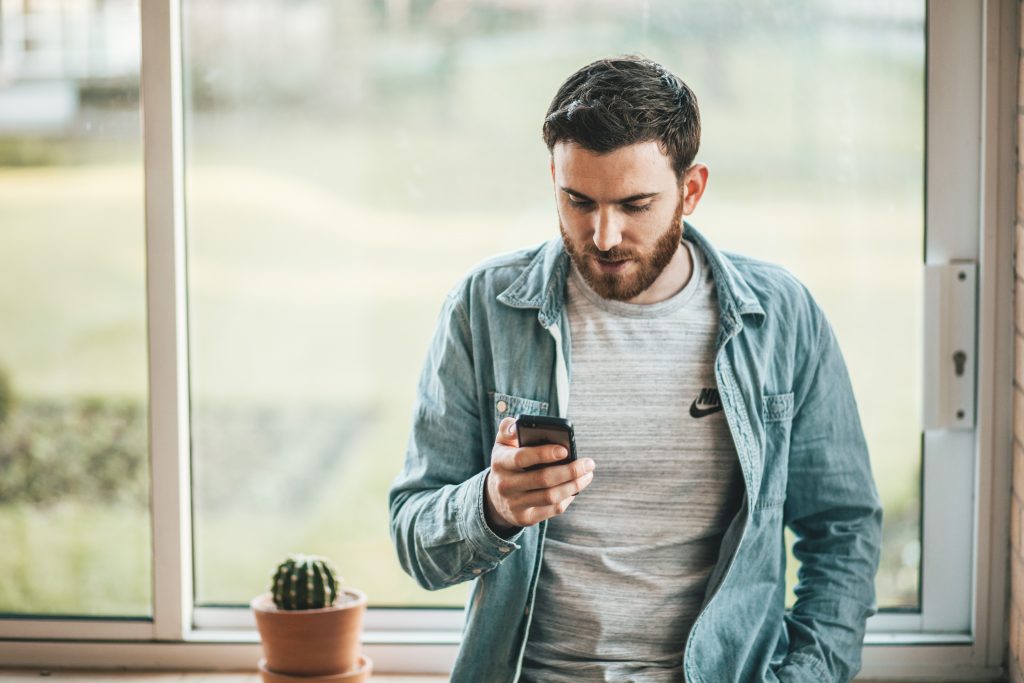 We've done the hard work for you and rounded up the top six study apps that will help to make your language-learning life more fun, focussed and productive.
Evernote
If you're struggling to keep your notes organised, Evernote has the solution. By using a combination of notes, notebooks and tags in a clean interface you'll be able to file your content and keep it easily accessible for when it comes time to study. You can add links and photos, set reminders for certain notes, create tables and even share notes to other users. Their web-clipper feature is also handy for keeping track of your favourite online content.
Check it out: evernote.com
Available: Android and IOS
BONUS: Desktop version
Forest
Are you a self-confessed procrastinator? Can't help but check your notifications mid-study session? Forest is perfect for encouraging productivity. The concept goes like this: whenever you need to focus, plant a tree and the tree will grow. However, the tree will die if you leave the app, which means no Facebook scrolling or Insta-stories. Over time you will create your own forest as evidence of your dedicated study time. The best part? Your productivity will help plant REAL trees on earth.
Check it out: forestapp.cc
Available: Android and IOS
BONUS: Google Chrome plugin
TED Talks
When your tree from the Forest app has grown to new heights and you're ready for your well-deserved study break, why not use your time wisely and get inspired by many of the powerful talks hosted by TED Talks. True to their tagline of 'Ideas worth Spreading', in 18 minutes or less, you could learn something new, hear incredible stories of ambition or even listen to talks in another language. Their locally organised TEDx Talks are recorded in over 100 languages which means you can keep up your study mojo for when you're break is over, or alternatively, they're great for fitting in a short study session on the commute.
Check it out: ted.com
Available: Android and IOS
BONUS: 100+ ready-made playlists for discoverability
Quizlet
Everybody loves learning bite-sized information: it's different, fun and often-times more memorable than larger chunks of material. Quizlet offers you the opportunity to test your knowledge by making flashcards so that you can practice spelling, play learning games and collaborate with others. You can create your own material or use over 260,000 study sets that are ready to go. It's engaging, customisable and easy to use.
Check it out: quizlet.com
Available: Android and IOS
BONUS: Offline access and seamless syncing across devices
Study Music
Listening to music whilst studying: you either love it or you hate it. For those that love it, go ahead and download Study Music. For those that don't, check out the Atmosphere app below. Study Music features different songs for certain tasks, for example Focus, Study and Create among many others. Nature sounds and advanced functionalities like alpha waves (great for focus) can also be added to your music. Its simple interface and gorgeous design makes finding the tracks super easy which leaves more time for studying.
Check it out: Study Music via Google Play
Available: Android only
BONUS: Uses binaural beats in songs which are scientifically proven to improve brain activity and intelligence.
Atmosphere
If you find it hard to study to music, Atmosphere might do the trick to get you in the zone. While also using the help of binaural beats to stimulate your mind, reduce stress and stimulate creativity, they have divided their sounds into different environments. Atmospheres such as the beach, forest, city and countryside to name a few. Simple instrumentals are also a feature if nature sounds aren't your thing. Whilst super handy to keep you focused on your studies, this app can also help with meditation, yoga and sleep.
Available: Android and IOS
BONUS: Has a timer function and more than 70 soothing sounds
Which app have you used to help you study in the past? Have you tried one from our list? Let us know in the comments.