Meet Maria: Teacher profile of the month
2 Aug, 2018
|
by Rachel Radford
|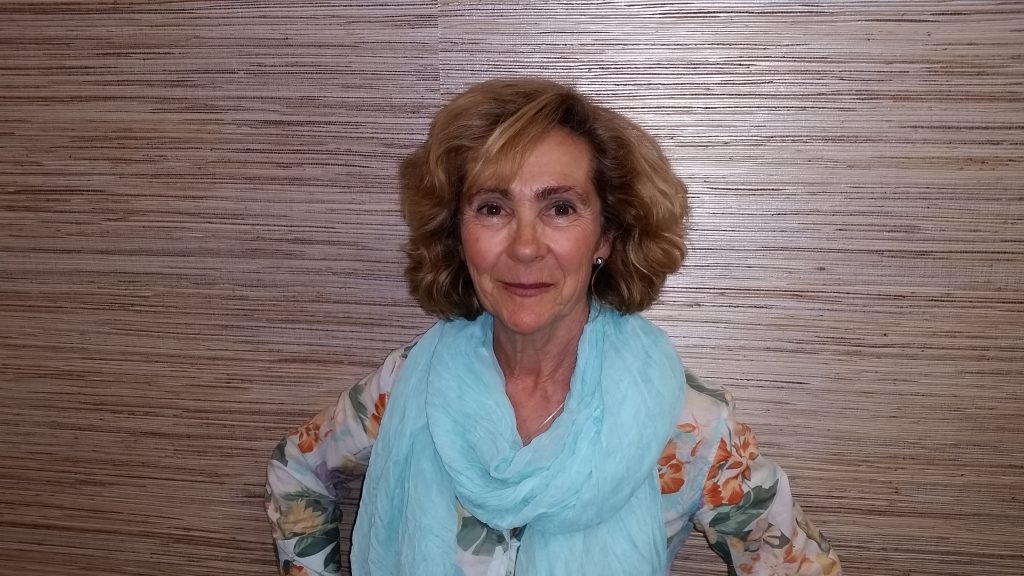 We go behind the scenes with Maria, our wise member of The Language Academy teaching team.
Read her interview below to find out her favourite thing about teaching, her hidden talent and what she wants her students to remember about her.
Name: Maria
From: Ciudad Real, Spain (but she was living in Estepona, Málaga for 25 years – both are home for her)
Currently teaching: Spanish
➱ LIFE AS A LANGUAGE TEACHER
🅠 Who or what inspired you to start teaching?
Ⓐ "When I started to study English in Spain, we had a really good teacher. He was really enthusiastic, and he made me feel enthusiastic. We enjoyed the class a lot. And I thought, 'I want to be like you'."
🅠 What prompted you to move to the Gold Coast?
Ⓐ "Love. My husband is Australian. Because of this amazing man I am here. So, when we moved from Spain to Australia, we came to the Gold Coast – it was a good place for the kids. So, love to my husband, to my kids and to a new adventure."
🅠 What do you like most about teaching?
Ⓐ "A lot of things. I am in love with my language and my culture. I think when you learn a language, you learn the thoughts behind the language; the way that people live and communicate. Your thoughts are structured by your language, and when you learn a new language you have new thoughts."
🅠 What do you find is the most challenging thing about teaching?
Ⓐ "Being able to connect with all the students because they have different personalities, different styles to learn and their motivations are not the same."
🅠 What is your teaching motto or philosophy?
Ⓐ "My teaching motto could be be 'motivated to motivate students'."
🅠 Describe a successful lesson. Tell us why it would be successful.
Ⓐ "When all the students, all of them, can use the things I have taught to them. And they feel confident that they can speak Spanish. It will be fun, of course. I guess I would like it to be a relaxed atmosphere, where people are laughing and making jokes. When this happens, the students talk more with each other and they build confidence."
🅠 What is the next language that you want to learn, and why?
Ⓐ "I need to review my French. Its been a long time. That's the first step. Second step, I would love to learn Japanese, because I love their writing. I discovered Japanese people when I moved to Australia, because in Spain, there's not a lot of contact with Japanese people. But when I moved to Australia, I found many people from Japan. For me, they have an amazing culture."
➱ UP CLOSE AND PERSONAL
🅠 Where have you travelled?
Ⓐ "Wow… I have travelled in Europe: France, Germany, Sweden, Denmark, Italy, Austria, Portugal. Morocco, Latin America and especially Central America: Nicaragua, El Salvador, Guatemala, Honduras, Mexico, Cuba. And now it is time to know Australia. I have travelled already from the Gold Coast to Port Douglas by car, and from the Gold Coast to Sydney. I recently travelled to Central Australia (Alice Springs, Uluru, Kings Canyon) and it was amazing."
🅠 Do you have any hidden talents?
Ⓐ "[Laughing] I can play guitar. I can dance, salsa. But I don't think it's a talent [laughing]."
🅠 What is your favourite food?
Ⓐ "I love eating [laughing]. I love Spanish food, Italian, Indian. My favourite food is the one I don't have to cook [laughing].
🅠 How would you describe yourself in three words?
Ⓐ "Optimistic, grateful and a love-of-life."
🅠 If you could be any animal in the world, what animal would you be and why?
Ⓐ "A bird. To fly and travel without planes."
🅠 Describe your perfect day. What would it look like?
Ⓐ "I think a perfect day could be each day. Sometimes in life there are things that happen that allow you to have a perfect day. And sometimes things happen, and you can't control or change them. But normally if you don't have anything very negative happen, you can have a perfect day, every day."
➱ LAST BUT NOT LEAST…
🅠 What is one thing you want your students to remember about you?
Ⓐ "That they were happy in my class. That they learned a lot of Spanish. And that they love Spanish language and culture."
If you want to learn Spanish, call us on (07) 5578 6838. Get in quick – spaces are limited as we ensure small class sizes for the best learning outcomes!